Smiley: Tears in a cemetery in France | Smiley anders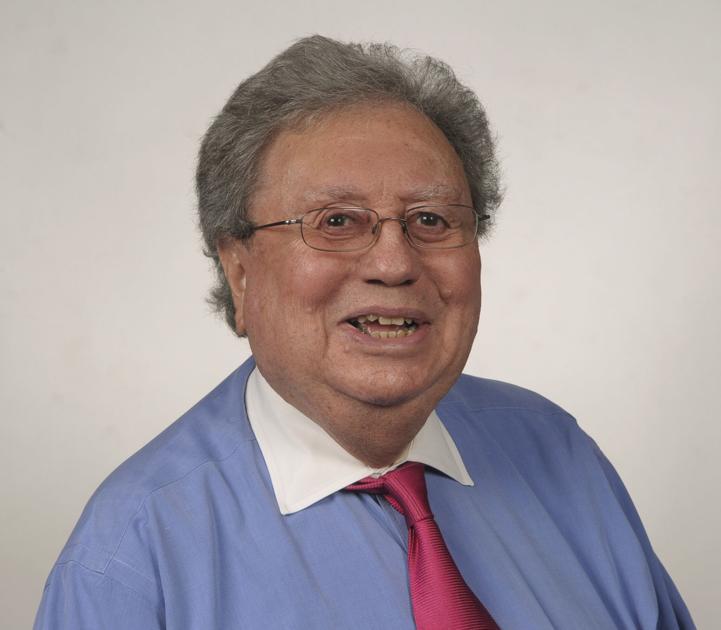 Dear Smiley: Many Americans say the French are rude, unfriendly and inhospitable. But I have never met anything like it in France.
When I had the honor of visiting the beautiful American cemetery on the Normandy landing beaches, there was a group of five or six people near me looking at all those white crosses, and they were crying.
I could see the tears on their faces. And they spoke to each other not in English, but in French – not French from Canada, but French from France.
PIERRE BOURGEOIS
Opelousas
Hi neighbor (?)
Dear Smiley: I built a new home in the University Hills of Baton Rouge in the early 1960s, within walking distance of the south gate of LSU.
After a few years there, I was invited to a crayfish porridge at Pierre Part.
I sat across from a gentleman and had a long conversation about things in general.
When I left, I asked him who he worked for. He indicated the "Baton Rouge Morning Advocate".
I told him my next door neighbor was Ed Price, the newspaper's editor. I asked him if he knew him. He said, "Yes, that would be me. "
I have since tried to be more of a neighbor. Some of my current ones are not so sure if it works.
CAROL CLARK
Abita Sources
Childspeak revisited
Dear Smiley: My daughter, Stefanie, always made up funny sayings. The ones I remember the most are:
1. When asked how old she was, she would raise two fingers and say she is "too old".
2. When she was not feeling well, she asked me to feel her "fever".
3. When her birthday came in a few days, I told her her birthday was just around the corner. So, of course, she had to go up to the corner of our street to look for her birthday!
Stefanie is now 51 years old.
MARY LEE
Marrero
No more children
Dear Smiley: Along with the stories from previous weeks about children "saying the most horrible things", I want to add my personal story!
My parents enjoyed telling this beach vacation story because I was too young to remember it:
I have been warned several times: "Do not go out into Gulf waters because the surf will catch you!"
When my older brother approached the water, I repeated the warning, "Do not go out into the water because the funeral directors you will have! "
BILL HAYNIE
Slidell
Dear Bill: It reminds me of John Irving's great novel, "The World According to Garp", where a youngster receives a similar warning about the surf and hears it as "undertoad", imagining a malicious creature bringing harm to the family.
Time to cry
Dear Smiley: Regarding your recent column on sad songs:
My name is Jeanne ; everyone calls me Joanie.
My husband found the song "Don't Cry Joni" (by Conway Twitty).
While he was playing it, I got very moved and started to cry.
The grandchildren were there and laughed, thinking it was so funny to see Joanie cry over a song. They played it over and over again just to see me cry… not funny!
JEANNE FELDER
The place
At Mme Benson's
Dear Smiley: Boo "Caesars Superdome!"
I wanted it to be called "Gayle's She Shed".
GERI SCHEXNAYDER
Donaldsonville
Trash can
Dear Smiley: It fell on Facebook:
It's always "Wow, your car is a mess!" and not "Wow! You do not throw waste! "
CHARLIE ANDERSON
Shreveport
Take a name
Dear Smiley: My dad used to give nicknames to our friends. (Probably because he had three teenagers who brought a lot of other teenagers and he had trouble remembering names).
My sister had a friend named Cece. He called her SS.
My brother had a friend he called Porter. Even friends at school called him Porter. No one knew his real name until he graduated. It was Paul.
And he called a guy I was dating "Possum". I was afraid to ask him why!
CARLA GERAMI
Lafayette
This is what there is for dinner
Dear Smiley: About country songs:
I was born and raised in Arkansas and have always been a fan of country music.
A rarely heard song was called "Five Pounds of Possum In My Headlights Tonight".
JEAN PUITS
Hammond
Dear John: Tell me, do you have any idea why it is rarely heard?
Write Smiley to [email protected] He can also be contacted by mail at PO Box 588, Baton Rouge, LA 70821. Follow Smiley Anders on Twitter, @SmileyAndersAdv.